This is some sad news.
Julian Assange, founder of the whistleblower website WikiLeaks, was arrested by the British police "on behalf of the US authorities", the British police said. That happened at the embassy of Ecuador in London, where he was hiding for years. He has been taken to a police station, and will then have to appear before the Westminster court as soon as possible.
Assange has been staying at the Ecuadorian embassy in London since June 2012. He was granted asylum after Sweden issued a European arrest warrant against him on the basis of a complaint of sexual abuse.
But in the past year the relationships between Assange and Ecuador have precluded. At the beginning of this month, Ecuadorian President Lenin Moreno had repeatedly accused Assange of violating his asylum conditions.
Arrest
WikiLeaks now reports on Twitter that Ecuador "put an end to the political asylum for Assange" illegally "and" in violation of international law ". The Ecuadorian ambassador has let the police into the embassy and Assange was immediately arrested, still wikiLeaks.
President Moreno has stated that he has been assured by the British authorities that Assange will not be extradited by the British to a country where he can receive the death penalty. Why is it I don't believe this?
When he goes to the US he risks a death sentence or at least life sentence what would even be worse.
If he is not  extradited, how long would it take to hear the news he died in a tragical accident or commited suicide.
The United Nations formally ruled his detention to be arbitrary, a violation of human rights. They have repeatedly issued statements calling for him to walk free--including very recently.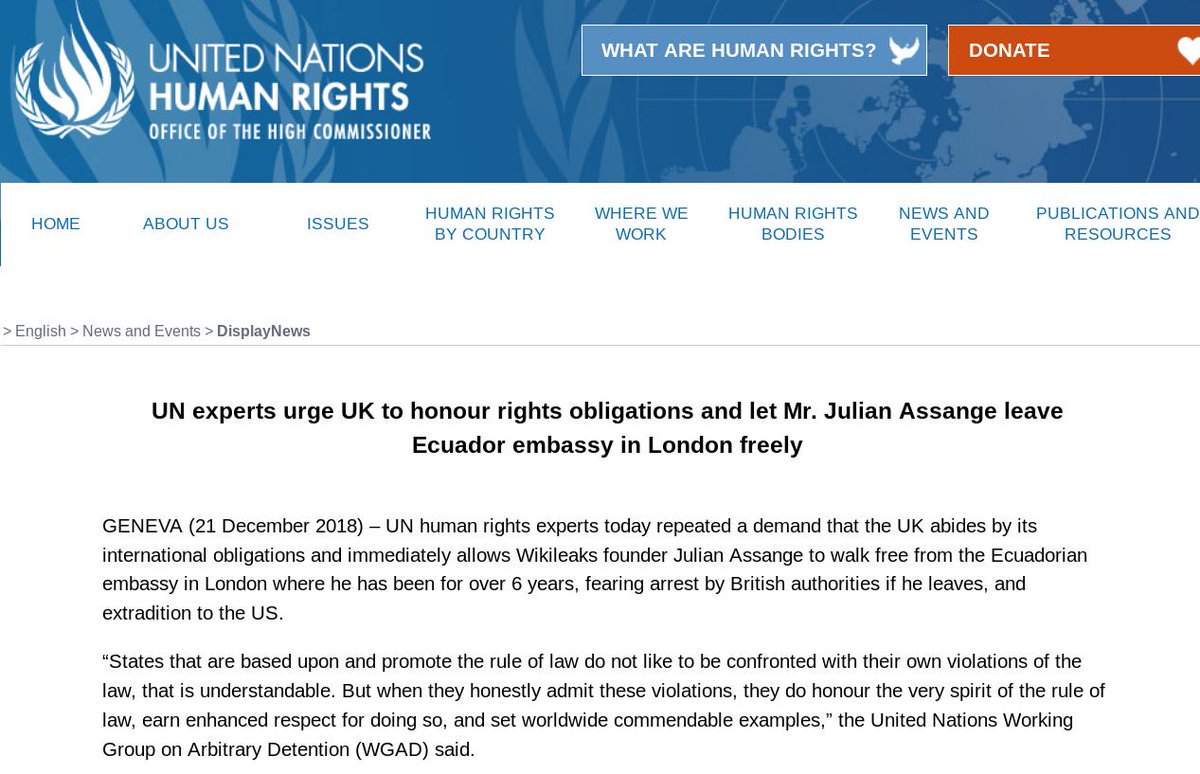 What is this thing that builds our dreams, yet slips away from us?